Posted by Vayyar
December 15, 2020
Vayyar Imaging Named a 2021 CES Innovation Awards Honoree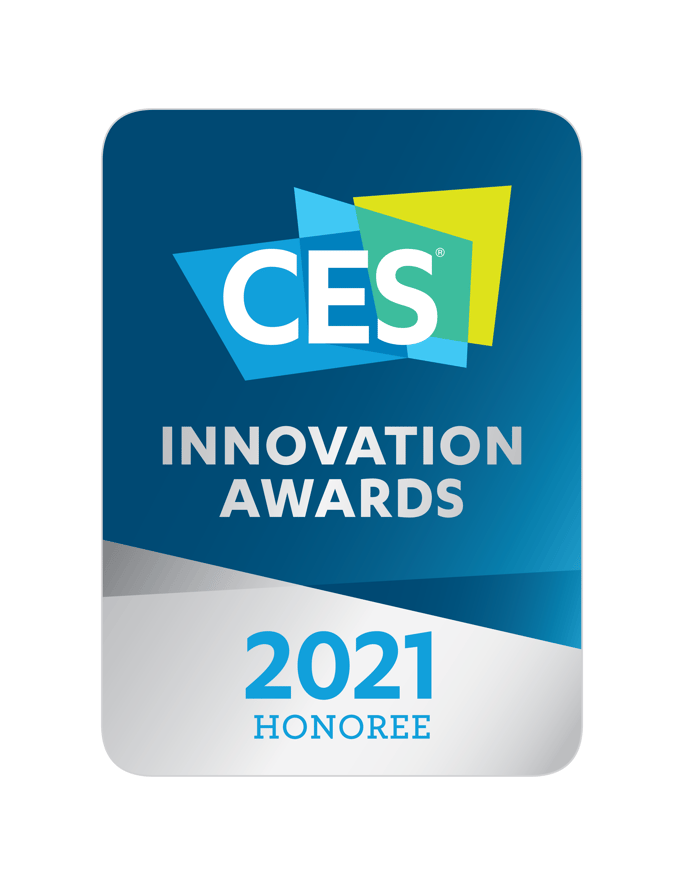 TEL AVIV, Israel, December 15, 2020 – Vayyar Imaging's automotive technology has today been announced as a 2021 CES Innovation Awards Honoree for its trailblazing radar-on-chip 4D imaging radar which is set to revolutionize vehicle safety. The announcement was made ahead of the first-ever, all-digital CES 2021, the world's most influential technology event, happening January 11-14, 2021.
With road traffic accidents the single biggest cause of death and injury globally, the automotive industry is in need of a revolutionary safety solution to protect vehicle occupants and Vulnerable Road Users (VRU). Safety usually comes at a cost, heightened by the increasing regulatory requirements that automotive manufacturers are required to satisfy. In fact, a typical car currently houses more than 100 sensors, with that figure predicted to double by 2030. However, with Vayyar's single-sensor multifunctional technology, cost and complexity will be a thing of the past, reinventing automotive safety as we know it today.
Vayyar's intelligent 4D imaging radar platform delivers rich point cloud images, giving automakers the ability to replace single-function in-cabin and ADAS/AV sensors, negating the need for expensive LIDAR and cameras. Its game-changing technology is automotive-grade qualified and affordable for all car manufacturers and their key suppliers, guaranteeing universal safety standards that were previously only attainable for high-end models.
Inside the car, a single Vayyar sensor monitors two complete rows and the presence of five occupants, offering life-saving solutions such as Child Presence Detection (CPD), enhanced Seat Belt Reminders (SBR), airbag deployment optimisation and more. The technology also saves lives outside the cabin, with just two to four Vayyar sensors replacing over a dozen traditional ADAS (Advanced Driver-Assistance Systems) ones. Incredibly precise and reliable, the sensors work regardless of line of sight, bad lighting or harsh weather conditions.
Ian Podkamien, Head of Automotive at Vayyar Imaging, said: "We are extremely proud that our leading-edge radar-on-chip technology has been recognised by the esteemed CES Innovation Awards. Our cutting-edge, single-chip solutions are multifunctional, future-proof and available for mass production. With unprecedented life-saving functionality, our multi-award-winning solution provides affordable safety for all."
The CES Innovation Awards program, owned and produced by the Consumer Technology Association (CTA)®, is an annual competition honoring outstanding design and engineering in consumer technology products across 28 product categories. An elite panel of industry expert judges, including members of the media, designers, engineers and more, reviewed submissions based on innovation, engineering and functionality, aesthetic and design.
The CES 2021 Innovation Awards Honorees, including product descriptions and photos, can be found at CES.tech/innovation.
About Vayyar Imaging (Automotive)
Vayyar's intelligent sensors create holistic safety opportunities for in-cabin and ADAS, using automotive-grade 4D imaging radar technology. At the core of these sensors is a high-performance Radar-on-Chip that supports up to 48 transceivers for exceptional resolution. With an ultra-wide field of view, Vayyar's 60GHz and 79GHz single-chip radar modules cover large areas to reduce the number of sensors in vehicles. They provide comprehensive detection in and around the vehicle, while simultaneously tracking multiple targets and objects. Vayyar technology is multi-functional, affordable and available for mass production. The radar-based platform is robust in all road conditions, while protecting user privacy. Vayyar plans to continue developing the next generation of sensor technology that is miniature, affordable and versatile enough to enable a safer world.
The Post URL was successfully copied to your clipboard