The next generation


of sensing technology
Founded in 2011, Vayyar started with a vision of developing a more effective way of screening for early-stage breast cancer using radio frequency technology.

As our technology matured, we created additional solutions in multiple industries.
Automotive

Senior care

Smart building

Public safety

Retail

And more

Sensors that


can see through walls and objects
Vayyar sensors generate rich point cloud data, enabling devices to instantly recognize and respond to their surroundings, while an ultra-wide field of view ensures maximum horizontal and vertical coverage. Because 4D imaging radar sensors aren't based on cameras or optics, they are robust in all lighting and weather conditions, do not rely on line-of-sight and maintain privacy at all times.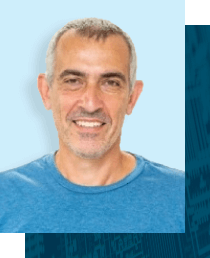 Raviv Melamed
CEO and Co-Founder
Prior to founding Vayyar, Raviv was vice-president of the Intel Architecture Group and general manager of Intel's Worldwide Mobile Wireless Group.
Raviv joined Intel in 2004 as part of Intel's acquisition of Envara, a fabless semi-conductor company based in Israel, where he served as vice president of R&D. Prior to this he held several roles in the Israel Defense Force in the field of large-scale radar and communication projects. Raviv holds a BSc. and MSc. in Electrical Engineering from Ben-Gurion University, Israel.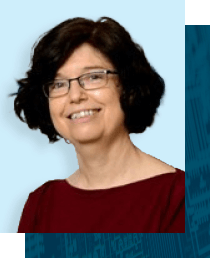 Miri Ratner
VP R&D and Co-Founder
Miri has over 20 years of multidisciplinary R&D experience, both in Israel and the US. Prior to founding Vayyar, Miri served as a senior consultant of various hi-tech companies including Intel, Visonic and Siklu. Before this, Miri joined Alvarion (BreezeCom) at its seed stage, where she managed the R&D Wireless Access Department throughout the company's IPO.
Prior to BreezeCom, Miri held various R&D management and technical positions in Comverse, Tie Communications (USA) and ECI Telecom (Tadiran). Miri holds a BSc. in Mathematics and Computer Science from Bar-Ilan University, Israel.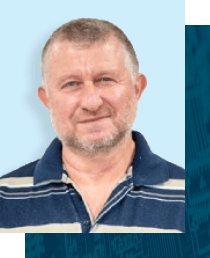 Naftali Chayat
CTO and Co-Founder
Naftali has over 30 years' experience in signal processing, communications, radio systems and antenna technology. Prior to founding Vayyar, Naftali was Chief Scientist of Alvarion (BreezeCom) where he was responsible for its core technology. Prior to BreezeCom, Naftali held several roles in an R&D Department in the Israel Defense Forces, culminating as Chief Engineer.
Naftali holds a BSc. in Physics and Mathematics from the Hebrew University under the auspices of "Talpiot", an elite R&D program of the Israel Defense Forces, and an MSc. in Electrical Engineering from the Technion, Israel.