Posted by Vayyar
September 8, 2021
Robotaxi Safety: Looking Beyond Cameras for In-cabin Monitoring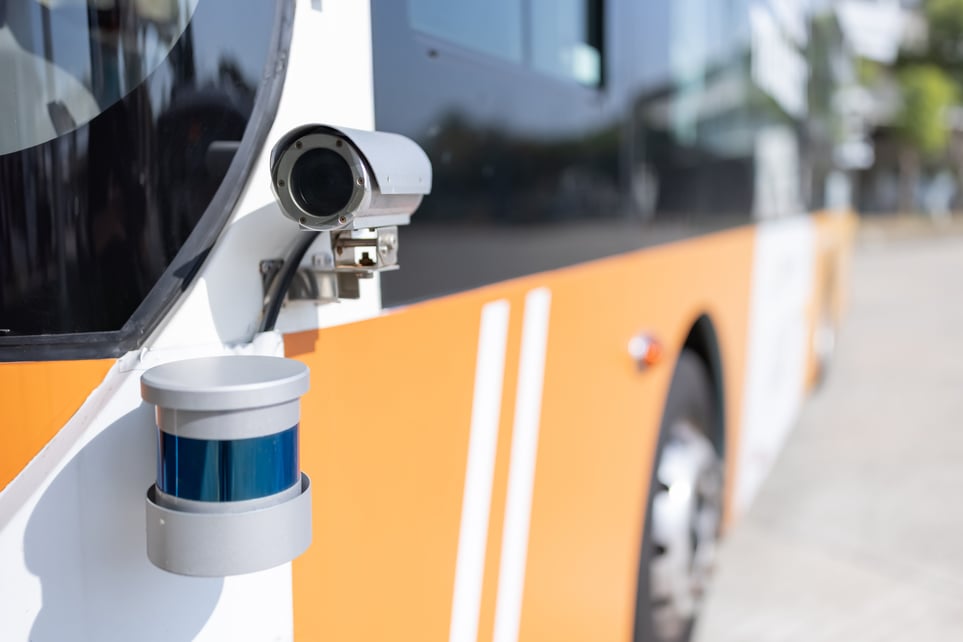 Just as we would view the positioning of a camera in our own home, a hotel room or a restroom as a gross invasion of privacy, putting one in a robotaxi would be unacceptable to many. It's a stance that GDPR-guided Data Protection Commissioners are sympathetic to: cameras in cabs are "extremely invasive" and aren't the ideal way to ensure robotaxi safety.
They also collect large amounts of personal data, fueling a growing backlash against the use of facial recognition software, especially in commercial settings.
Barely half of Americans accept the use of AI-enabled CCTV in retail stores and businesses and the unique status of taxis as both private and public spaces means that a fine balance needs to be struck between protection and privacy.
No driver – no need for cameras
Camera-based in-cabin Driver Monitoring Systems (DMS) are becoming widely deployed across the automotive industry. DMS can prevent Road Traffic Accidents (RTAs), protecting drivers, passengers and Vulnerable Road Users (VRUs) such as cyclists and pedestrians. In fact, from 2024 Euro NCAP will award points for camera-based DMS. In addition, the U.S. National Transportation Safety Board (NTSB) is recommending the use of DMS in semi-autonomous cars.
But what about fully autonomous vehicles? Without a driver, there won't be a need for camera-based monitoring, and DMS will become obsolete.
There will always be a need, however, for in-cabin monitoring, designed to ensure passenger safety. In-cabin monitoring confirms that everyone is sitting correctly and wearing seat belts and that passengers are not subject to violence. It can guarantee that personal belongings — and more importantly small children — are never left behind in the vehicle at the end of a journey. It also allows help to be summoned swiftly if an occupant becomes unwell. For autonomous public transportation, in-cabin monitoring can also prevent vehicles from being vandalized.
The search for smarter robotaxi safety solutions
With the absence of drivers in the robotaxi domain, AV pioneers are now widening their focus and seeking out affordable, robust solutions that maintain privacy at all times. A number of non-optical technologies have the potential to offer comprehensive in-cabin monitoring that ensures robotaxi safety, supporting core safety and security applications while respecting privacy, since they collect no personally identifiable information.
What's more, non-optical solutions are unaffected by low lighting and some do not require direct line of sight, enabling concealed installation and giving them significant performance advantages over cameras. In addition, the ability to 'see' through objects and materials enables non-optical sensors to detect the presence of a child sleeping underneath a blanket, for instance.
A leading technology for in-cabin monitoring is the 4D imaging radar, which provides high-resolution data that supports precise detection of posture and movement as well as accurate classification of vehicle occupants. It supports Occupant Status Monitoring, Child Presence Detection and enhanced Seat Belt Reminders, among other applications. It can even monitor vital signs, a functionality that cameras could never support, while eliminating privacy concerns.
Building trust in the autonomous future
With the rise of autonomous public transportation, operators need to overcome rapidly rising resistance to technological overreach. That's why automakers are looking beyond the obvious toward sensor platforms that square the circle of protection and privacy to deliver optimal robotaxi safety.
The Post URL was successfully copied to your clipboard