Posted by Vayyar
July 19, 2023
Aisin and Vayyar Join Forces to Prevent Vehicular Heatstroke Tragedies in Japanese Kindergarten Buses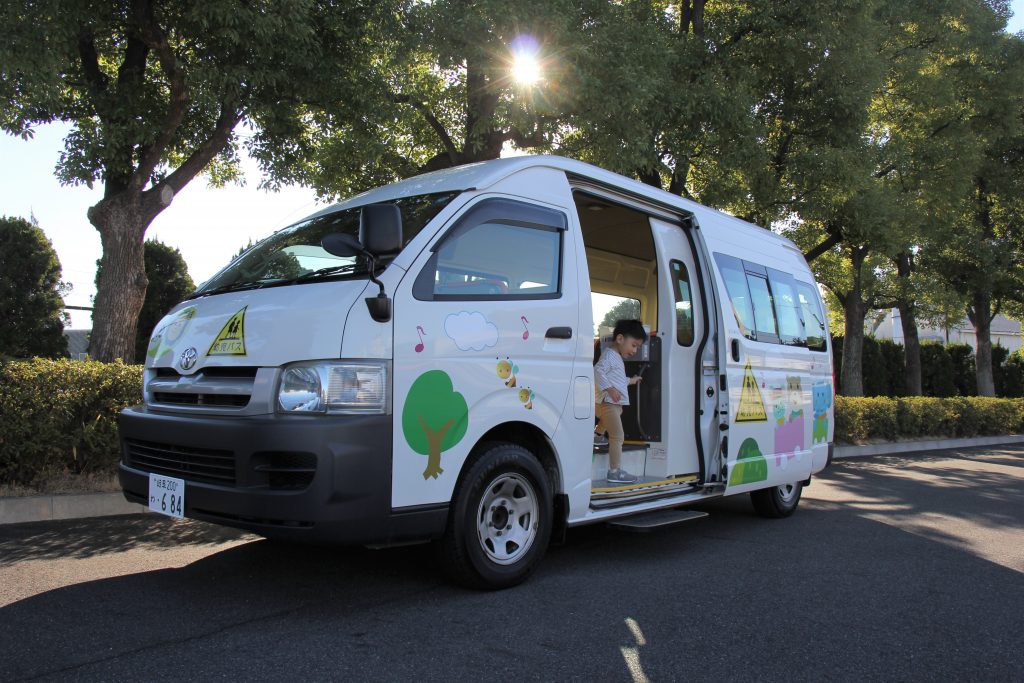 Kariya, Japan and Tel Aviv, Israel – July 17, 2023 – Global Tier 1 automotive supplier Aisin and Vayyar, the leading Tier 2 in 4D imaging radar, are partnering to deploy advanced sensors in Japanese kindergarten buses to prevent children dying from vehicular heatstroke after being left behind.
In the wake of the latest such incident, the tragic death of a three-year-old child in Shizuoka Prefecture, central Japan, who passed away after spending five hours alone on a bus on a sweltering day in September last year, the Japanese government moved quickly to draft emergency legislation.
Child Presence Detection (CPD) technology will now be required in tens of thousands of buses serving kindergartens, nursery schools, hybrid "kodomoen" facilities, schools for special needs education, and day care centers for children with disabilities.
Aisin is deploying sensors based on Vayyar's radar-on-chip in kindergarten buses as part of the government program to install alert systems in all buses in the national fleet.
"Vehicular heatstroke has claimed the lives of thousands of children around the world and the time for concerted global action has arrived," said Tomo Taguchi, President of Vayyar Japan. "We are honored to play a part in that effort, alongside our trusted partners at Aisin."
The radar sensors are robust in all light conditions and avoid privacy issues, while being sensitive enough to detect every child, even if lying on the floor.
"Aisin's strong partnership with Vayyar is central to our in-cabin strategy for the passenger vehicle domain, as we seek to protect every life on the road," said Shunsuke Hayakawa, Project General Manager at Aisin. "Child Presence Detection to prevent vehicular heatstroke on kindergarten buses is essential and urgent and requires the industry-leading technology that we are currently industrializing."
The Aisin-Vayyar in-cabin platform is currently being evaluated by multiple automotive OEMs for additional safety features, from Seat Belt Reminder to Airbag Suppression, over the next few years.
ENDS
About AISIN Group
AISIN is the world's fifth largest Tier One supplier of automotive components and systems such as transmissions, brakes, navigation systems, chassis, body, engine-related parts, electronics, and intelligent parking systems. A $32 billion company, AISIN is the largest manufacturer of automatic transmissions in the world and employs more than 120,000 team members at more than 200 consolidated companies.
About Vayyar Imaging
Vayyar's automotive-grade imaging radar platform creates holistic safety solutions for in-cabin, ADAS and motorcycle safety. Powered by a single radar-on-chip, it delivers exceptional resolution across an ultra-wide field of view, enabling it to replace multiple existing single-function sensors. The platform provides comprehensive detection in and around the vehicle, simultaneously tracking multiple static and dynamic targets.
Inside the cabin, the 60 GHz configuration detects the presence, position and size of each occupant, classifying children and adults. This enables Child Presence Detection, enhanced Seat Belt Reminder, optimized airbag deployment, out-of-position alerts, intruder detection and more. Outside the car (or motorcycle), the 79 GHz system supports most SRR, MRR and LRR applications including parking assistance, Autonomous Emergency Braking, Lane Change Assist, Blind Spot Detection, Cross Traffic Alerts, Adaptive Cruise Control and more, with an effective range from 20cm to 300m. Vayyar technology is multifunctional, affordable and available for mass production. The platform is robust in all road conditions, while ensuring privacy at all times.
Media Contact:
Ian Podkamien
VP and Head of Automotive
The Post URL was successfully copied to your clipboard