< Back
The Care Forum 2020
October 5th 2020 - Event is held online - Virtual Event
Vayyar Home is proud to be a sponsor The Care Forum virtual event.
Join Vayyar Home at the virtual event to hear our Director of Business Development for EMEA, Rotem Geslevich, speak to The Care Forum audience.
Want to book a time to meet during the virtual event? Click on the button below!
Can't attend the session? Click here to request the recording of the presentation.
Vayyar Home. Safer together.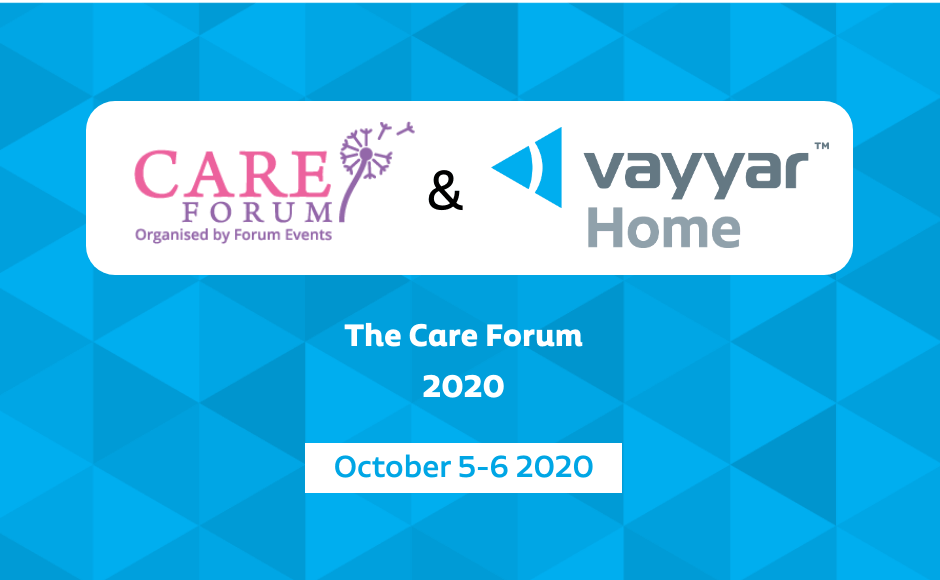 Time & Location
October 5th 2020 - Event is held online
About the Event
The Care Forum is a highly focused event that brings together care professionals and key industry solution providers, the forum consists of one-to-one business meetings, interactive seminars and valuable networking opportunities over the course of two days!