Our 4D sensors are
at home with homeland security.
Vayyar is developing threat detection and security screening systems.
Wherever there are large gathering of people, the risks are inherently greater and need to be viably mitigated.
Our technology sees through clothing, exposing hidden objects with ease.
Scanning is carried out in real time and with high resolution 4D imaging.
Allows for passive walk-through (where the subject doesn't have to pause), shortening lines and wait times.
No need to remove clothing layers, shoes, keys, coins or phones. A short standstill with a simple pose is all that's required.
One is based on Ultra Wide Band imaging, the other on a much finer millimetre wave, to meet your scanning needs.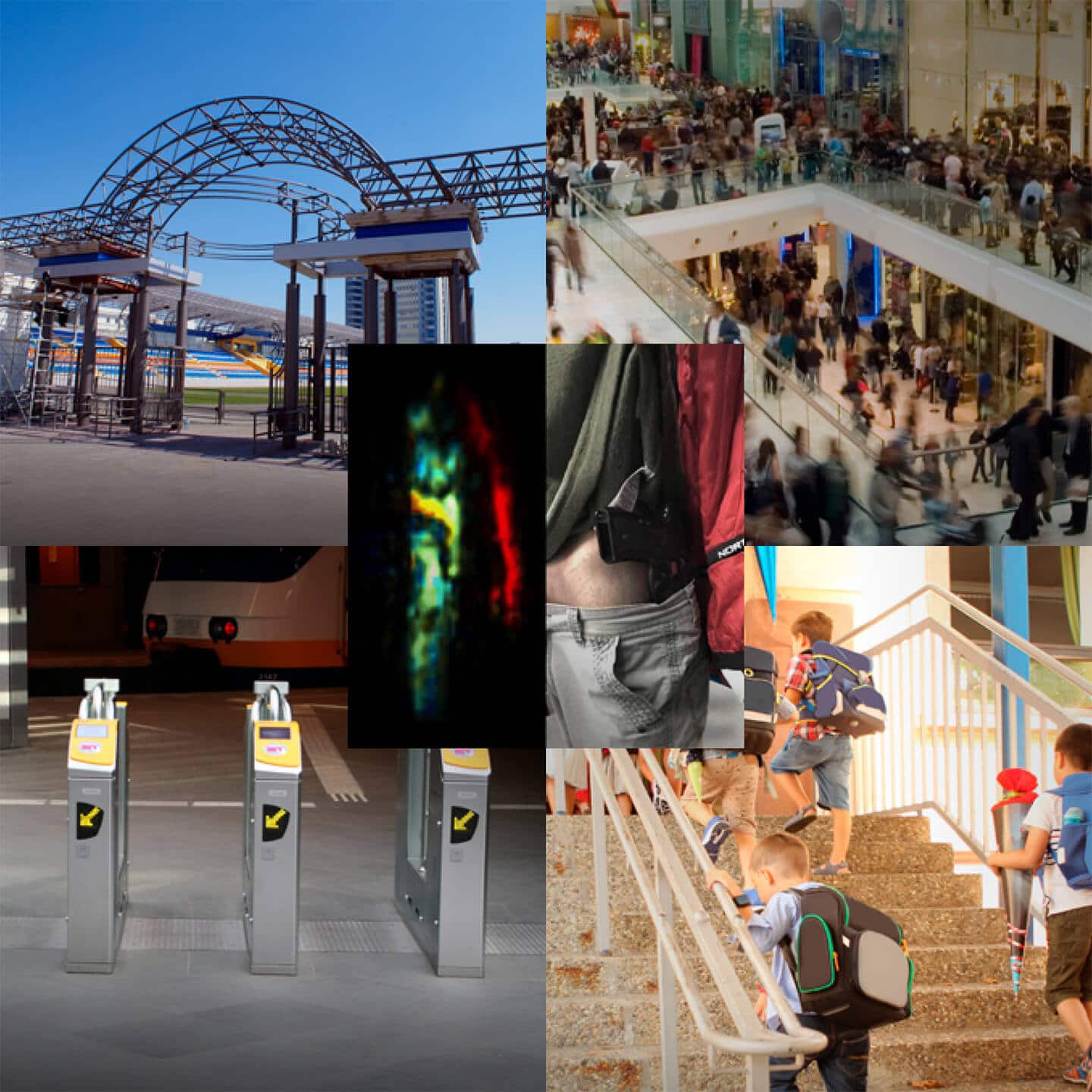 Stadiums and Sports Events
Shopping venues
Public transport
Schools