< Back
Zorg & ICT
June 14-16th, 2022 - Utrecht, Netherlands
The leading healthcare trade show in the Netherlands
Vayyar Care is proud to be part of Zorg & ICT 2022, where healthcare professionals, service providers and suppliers from across the Netherlands, Europe and beyond will come together to discuss the latest trends driving healthcare technology. Zorg & ICT will showcase suppliers eager to create sustainable and future-proofed care with relevant and smart ICT solutions.
Vayyar Care's European Director of Business Development Rotem Geslevich will host a presentation explaining why 4D imaging is the key to both personalized, proactive care and staff efficiency. She'll reveal how round-the-clock automatic monitoring ensures rapid response to emergencies, how rich activity insights highlight mobility and wellness issues, and why data is the future of connected care.
It's taking place on Tuesday, June 14 at 10:00 in Theater 5.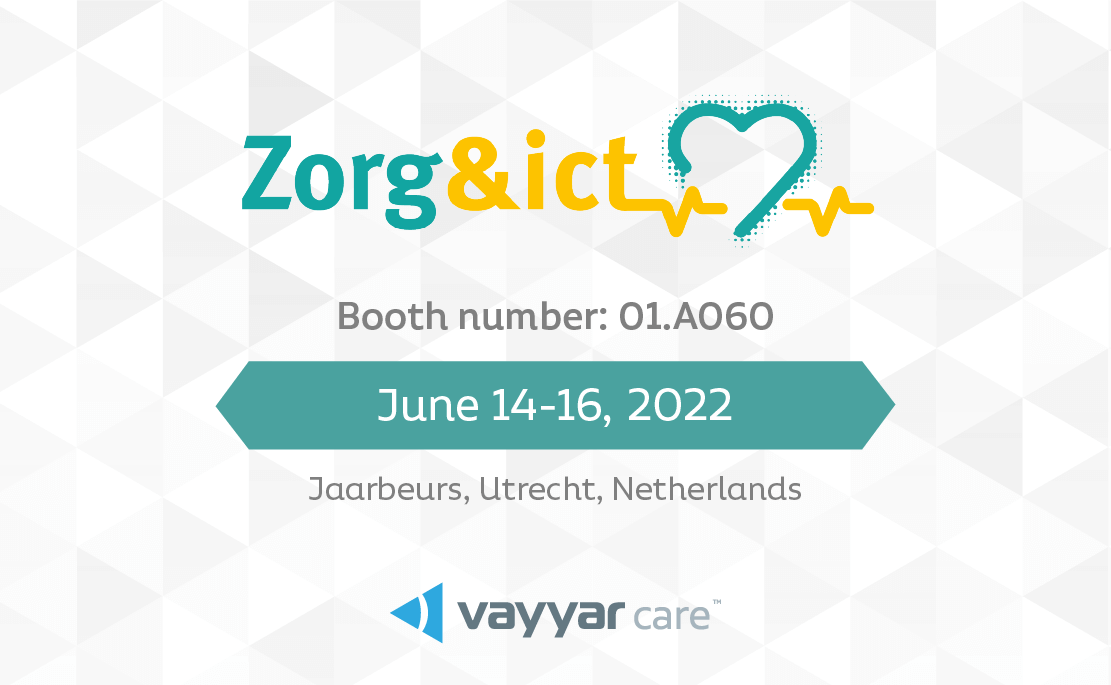 Time & Location
June 14-16th, 2022
About the Event
Zorg & ICT is part of the Dutch Health Week, when professionals from across the healthcare sector come together to network, gather information, and get inspired about the latest ICT solutions and technologies. It is the place to reach specific target audiences, both face-to-face and virtually.
This year's event offers a mix of live trade show interaction and online networking. Before and after the event, visitors can network virtually 1-on-1 with exhibitors and colleagues on the event's new online matchmaking platform. The event is the perfect platform to showcase innovations, products, and services to thousands of healthcare professionals.