< Back
WardsAuto Interiors & UX Conference
June 8-9th, 2022 - Detroit, Michigain
Detect everything.
Protect everyone.
Vayyar's 4D imaging radar-based in-car monitoring solution simultaneously supports numerous lifesaving applications including Child Presence Detection, Driver Monitoring, Airbag Suppression, full-cabin seat belt reminders and more.  Powered by a single, multifunctional chip, the solution reduces complexity and costs, while increasing vehicle safety ratings and optimizing user experience.
See it for yourself with a live demo at booth #1025.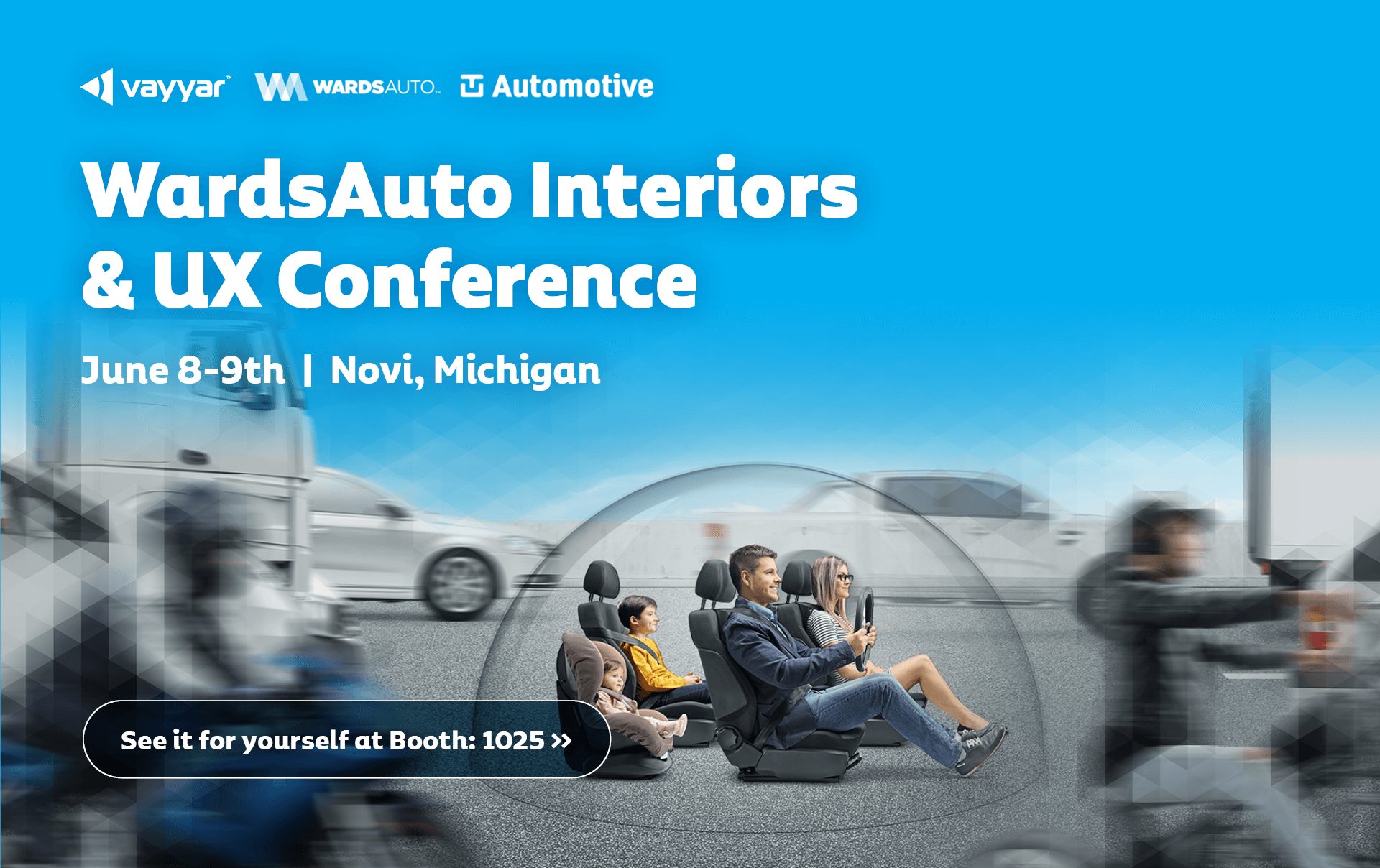 Time & Location
June 8-9th, 2022
About the Event
The Future Interior
Cockpit interiors, both physical and digital, have been a relatively stable environment in past years. The onset of electrification, autonomy and the drive for sustainability is turning the traditional interiors industry on its head. WardsAuto Interiors & UX Conference is back with a bang after a three-year hiatus, bringing together decision makers and thought leaders who are instrumental in creating and innovating the future interior.