< Back
UK TECS MarketPlace Live
March 15th, 2022 - Dorking, UK
Digital Transformation: Are You Ready?
Vayyar Care is proud to be part of the UK TECS MarketPlace Live event, focusing on the challenges and opportunities presented by the care sector's accelerating process of digital transformation.
UK Sales Director Stuart Barclay will showcase the unique capabilities of our touchless fall detection and remote monitoring solution. He'll explain how real-time activity data is the key to person-centred care, improved operational efficiency, and the creation of technological ecosystems that will define the care of the future.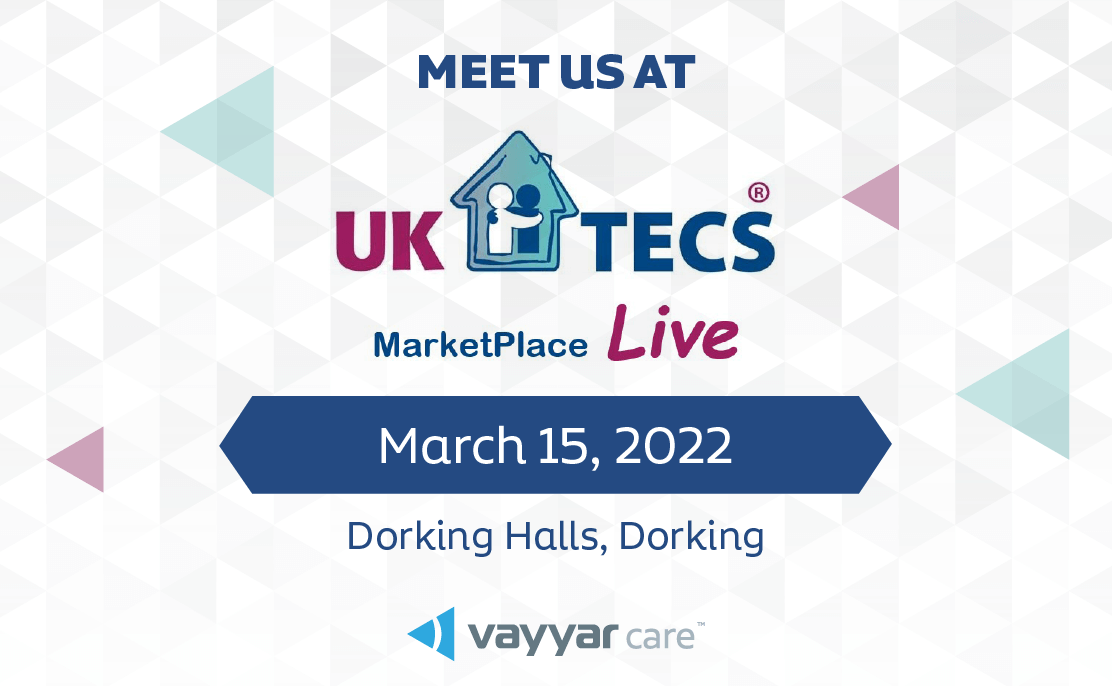 Time & Location
March 15th, 2022
Dorking Halls, Reigate Rd., Dorking RH4 1SG
About the Event
Mole Valley Life, in partnership with UKTelehealthcare and supported by NHS England, will be hosting the first LIVE TECS event of 2022.
This is a fantastic chance for telecare providers to engage with suppliers to discuss the opportunities represented by the switchover from analogue to digital transformation.  NHS England will outline work being taken forward from the FarrPoint study on the awareness of the telecare sector for the switchover.
This free event will include an Innovation Zone featuring over thirty exhibitors from the UK, Europe and further afield, an All IP Zone and a Training and Education Zone.
You will be able to network with NHS England, TECS providers and suppliers and communications providers throughout the day.