< Back
The Future of Care is Data Driven
May 11, 2022 | 11 AM US | 4 PM UK - Virtual
Senior living communities and tech providers are stepping up to the challenges of digitization and embracing new possibilities for better resident outcomes.
Data is at the core of everything: greater visibility, predictive care strategies, and increased operational efficiency.
On May 11, join leading gerontologist Keren Etkin, bestselling author of "The AgeTech Revolution" to discover why it's happening, how it's taking shape, and what you can do to stay ahead of the curve.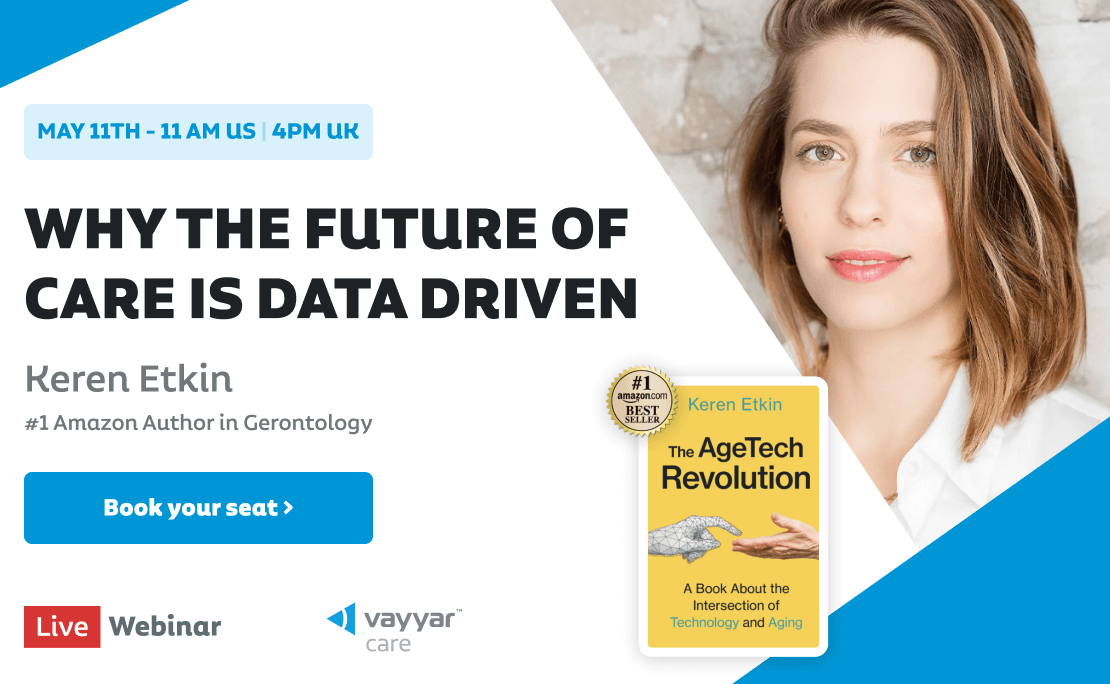 May 11, 2022 | 11 AM US | 4 PM UK
May 11, 2022 | 11 AM US | 4 PM UK