< Back
Silver Economy Expo
29th and 30th November, 2022 - Porte de Versailles, Paris, France

The B2B services and technology for seniors trade show
Vayyar Care will be exhibiting at the Silver Economy Expo, one of our first major conferences in France since entering this key market.
Xavier Corbin, our new France Regional Sales Director, will be there to explain the unique capabilities of our 4D imaging-based care solution, from instant fall detection to advanced behavioral analytics.
It's the path to unprecedented safety for care users, 24/7 visibility for caregivers and new levels of operational efficiency for providers.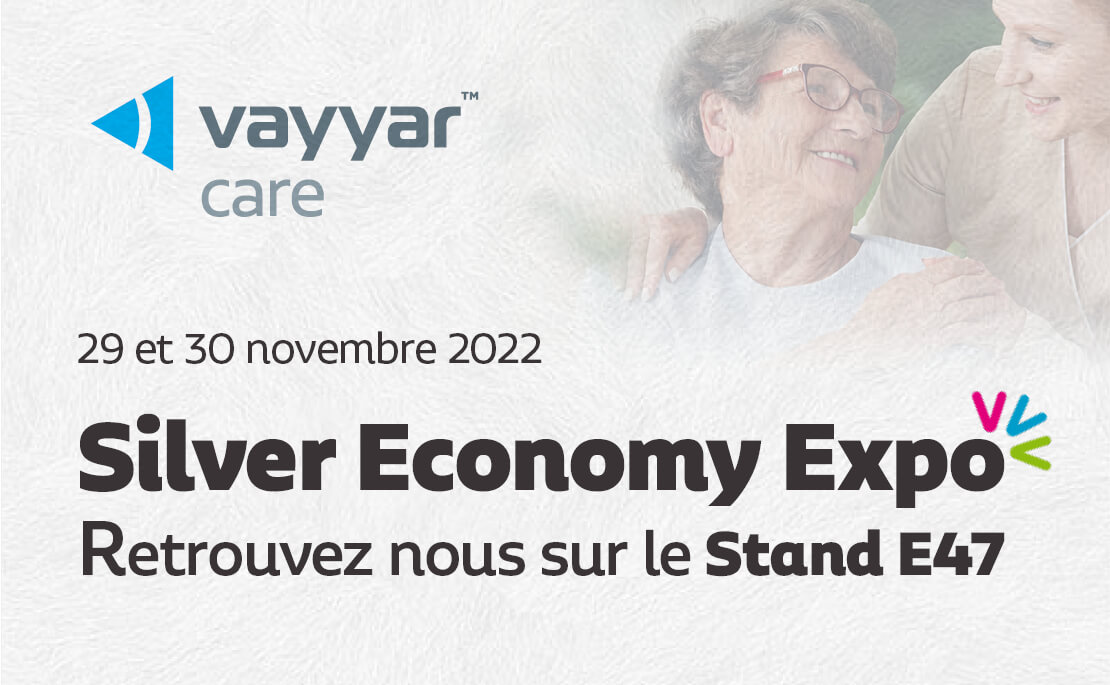 Time & Location
29th and 30th November, 2022
75015 Paris, France
About the Event
The Silver Economy Expo is France's largest gathering for the sector's key players and the best annual opportunity for care providers and technology suppliers to meet and exchange ideas with the sector's leading specialists.
The event showcases the most exciting innovations in the field, gives a platform to visionaries with a passion for enhancing care outcomes and enabling growth, and serves as a forum for stakeholders to discuss the latest news and perspectives.