< Back
Panel Discussion: Inside Out – Reassessing Automotive Safety from Every Angle
April 13th, 2021 - Virtual Event
Moderated by Andrew Miller
Former President and Chairman of the Board at Euro NCAP
Join Vayyar for a thought-provoking roundtable discussion with industry leaders from BMW, VW Group and other top OEMs.
The panel will explore how perceptions of automotive safety have changed over the past decade, unpack the trends driving its evolution, and reveal how OEMs are putting driver and passenger protection at the heart of vehicle development.
They'll discuss the biggest challenges automakers and suppliers face in complying with rising safety standards, focusing on in-cabin sensing and autonomy.
The conversations will also shed light on how the vehicle sensor ecosystem is evolving, how this impacts vehicle design, and why the industry's legacy approach to safety may no longer be sustainable. Our panelists will explore the intricacies of different software architectures, along with the solutions for handling large amounts of data required in image processing and machine learning engines.
You'll learn how a streamlined, platform-driven approach to safety is helping to reverse the rising complexity and costs automakers are facing in and out of the cabin.
Join us April 13th at 2PM GMT.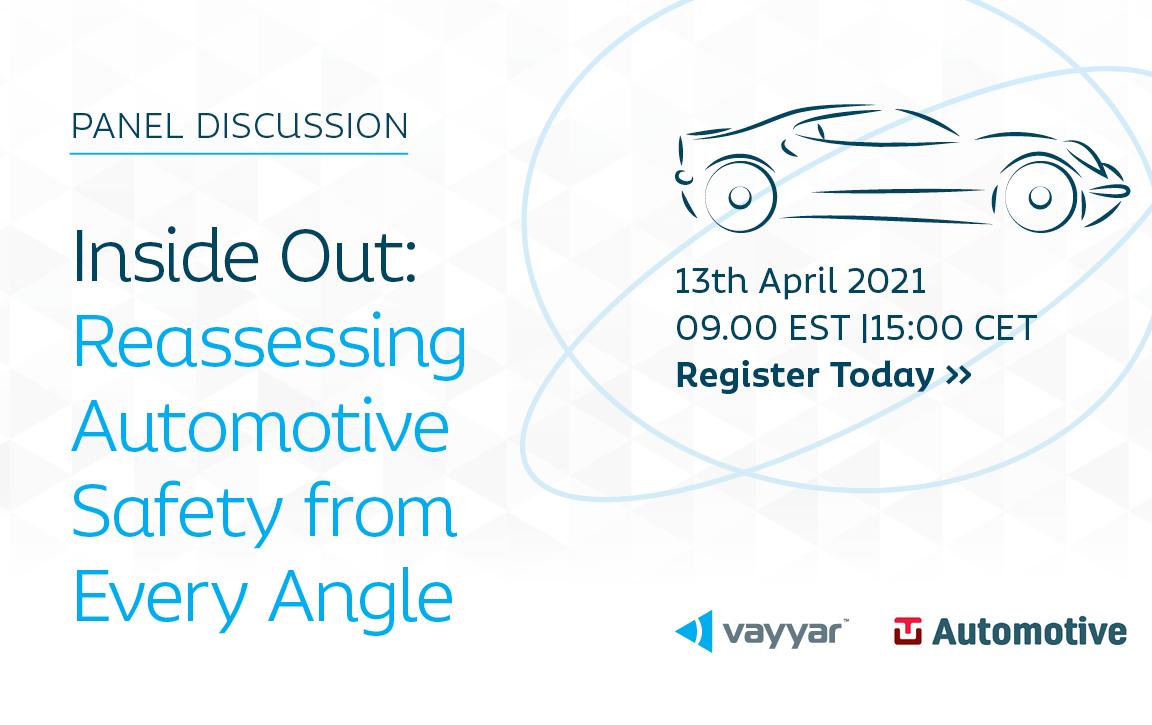 April 13th, 2021
April 13th, 2021