< Back
MAMA 2020
September 22-23 2020 - Event is held online - Virtual Event
Vayyar is proud to sponsor this year's Medical Alert Monitoring Association's (MAMA) 2020 event – taking place online!
MAMA is a digital conference connecting Medical Alert industry participants, thought leaders, financial partners, lenders and intermediaries to explore the present and future of the PERS industry. We're excited to not only sponsor but also present to the entire conference.
Vayyar Home. Safer together.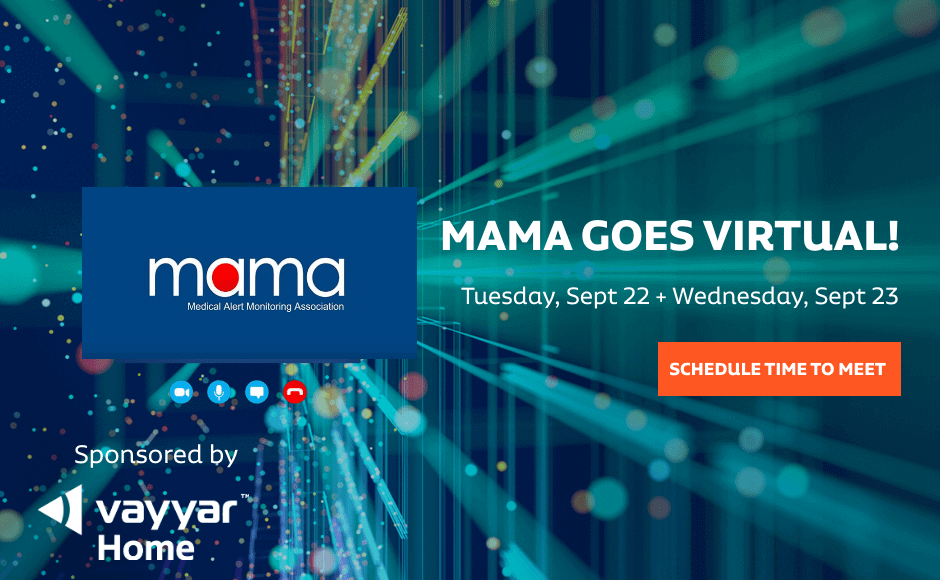 Time & Location
September 22-23 2020 - Event is held online
About the Event
The Medical Alert Monitoring Association (MAMA) represents the needs of the medical alert monitoring and personal emergency response services industry. MAMA is headed by committed leadership that is focused on professionalism and the advancement of technology in our industry. Members benefit from timely information and meaningful conferences that give them the tools to properly protect and grow their businesses. Our members provide services to over 80% of medical alert customers in the United States.