< Back
Lösningar för Offentlig Sektor 2022
June 8-9th, 2022 - Kistamässan, Stockholm
Sweden's largest event for innovation in the public sector
Vayyar Care is excited to participate in Lösningar för Offentlig Sektor 2022 (Public Sector Innovations 2022), where commissioning and procurement officers, decision makers, civil servants, elected representatives and influencers from district, regional and national authorities from across Sweden will come together to gain deep insights into the latest innovation trends and leading-edge technologies.
Vayyar Care's Nordic Director of Business Development Gonzalo Ugalde will be there to present a session on why 4D imaging is critical to person-centred care and operational efficiency in senior care communities. He'll explore how real-time activity monitoring ensures rapid and reliable response, how predictive analytics enhance safety, health, and wellbeing, and how touchless 4D imaging technology gathers the data that enables providers to unlock true personalized care.
It's taking place on Thursday, June 9 at 11:15.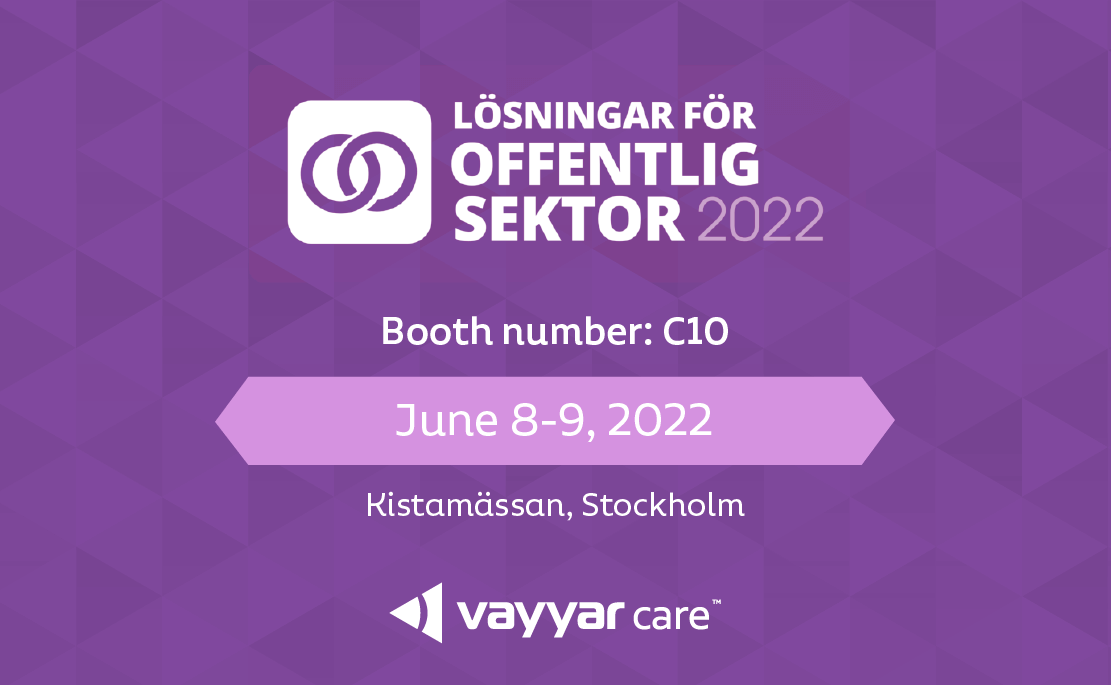 Time & Location
June 8-9th, 2022
About the Event
Public Sector Innovations is this year's largest and most significant meeting place for everybody who leads, develops and streamlines public services in Sweden. The Kistamässan in Stockholm will be transformed into the most important arena for the entire public sector in 2022. A rallying point to create new opportunities and new approaches to solving high-profile social issues, the event will inspire the delivery of smarter and more efficient solutions and services while addressing challenges such as budget constraints, political uncertainty, and an ever-growing and aging population.
At Public Sector Innovations, market-leading suppliers connect with purchasers, decision makers, officials, elected representatives and influencers from town and county councils, healthcare authorities and other service providers in the public sector. The event addresses the most pressing challenges: sustainable public procurement, cost-effective public service delivery, leveraging new capabilities through digital transformation, attracting and retaining staff, planning and building smarter cities, and more.