< Back
LeadingAge Maryland & DC 2022
May 3-4, 2022 - Turf Valley Resort, Ellicott City, MD
Get ready to build momentum
Vayyar Care will be at the LeadingAge Maryland and LeadingAge DC annual conference and EXPO, as thought leaders, care providers, and innovators converge to debate the challenges facing the industry and discover the technologies that will best address them.
Vayyar Care's Marc McGrann and David Hamel will be in attendance on booth 14. Pay them a visit to discover how 4D imaging enhances person-centered care, improves operational efficiency, and enables an entirely new paradigm of data-driven falls management.
Hit the button to book a slot.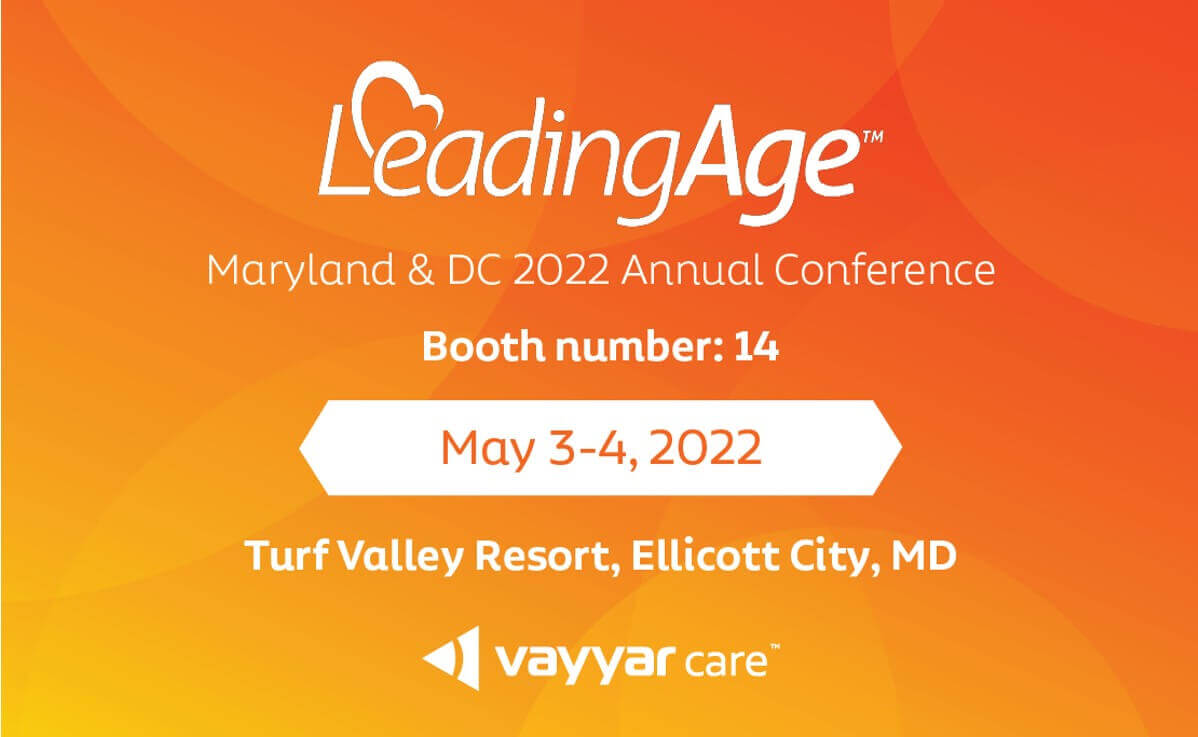 Time & Location
May 3-4, 2022
About the Event
This must-attend event offers the opportunity to reconnect with both peers and purpose, hear expert insights into the issues that matter most in an ever-changing landscape, gather the latest business intelligence, and explore leading-edge products and services in the EXPO.
This year's event features an energizing keynote lineup to help spark new thinking and action, thought-provoking education and carefully curated content, plus opportunities to reconnect with colleagues and build new relationships at a variety of social events.