< Back
LeadingAge Leadership Summit
March 28th-30th, 2022 - Washington DC, USA
Big-picture. Future-focused. Mission-driven.
Vayyar Care is pleased and proud to be attending the LeadingAge Leadership Summit, as thought leaders from across the U.S. and beyond gather to explore how technology-enabled care can transform the sector.
Our Director of Business Development Marc McGrann will explain the unique capabilities of our unique virtual caregiver, the key to ensuring optimal senior wellbeing and to unlocking four dimensions of fall prevention.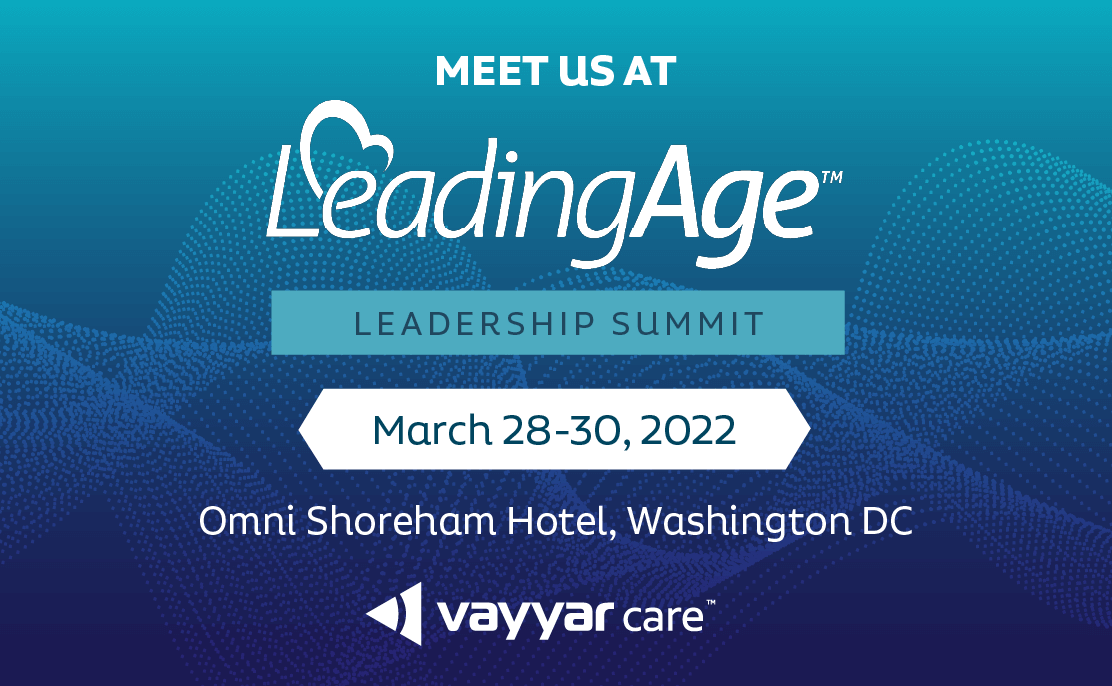 Time & Location
March 28th-30th, 2022
Omni Shoreham Hotel, Washington DC, USA
About the Event
The LeadingAge Leadership Summit convenes thought leaders from across the aging services sector for mission-critical conversations. The summit is among the most valuable networking events in the field, bringing together providers, businesses and policy experts over three days of keynotes, education sessions, VIP discussions, and meetings on Capitol Hill.
This is a must-attend gathering for a range of leaders in aging services, offering access to robust opportunities to gain insight, explore ideas, collaborate with peers and influence the nation's decision makers on defining the future of aging services.