< Back
ITEC 2022
March 28th-29th, 2022 - Birmingham, UK
Unlocking personalised outcomes
Vayyar Care is proud to sponsor the Innovation Stage at this year's International Technology Enabled Care Conference, where social care providers, health consultants and technology leaders will gather to discuss the sector's historic transformation.
It's becoming increasingly clear that care users want more from technology: independence from buttons and cords, privacy that video cameras can't provide, and the dignity of freedom from wearables. Those demands are why Vayyar Care's touchless technology is driving a Greyt Revolution.
It's also time for all TSA stakeholders to take a fresh look at ways to enhance care delivery and unlock true personalised outcomes. Join Stuart Barclay to discover why better data is the key enabler. He's speaking at 11:35 on March 28 and 15:05 on March 29.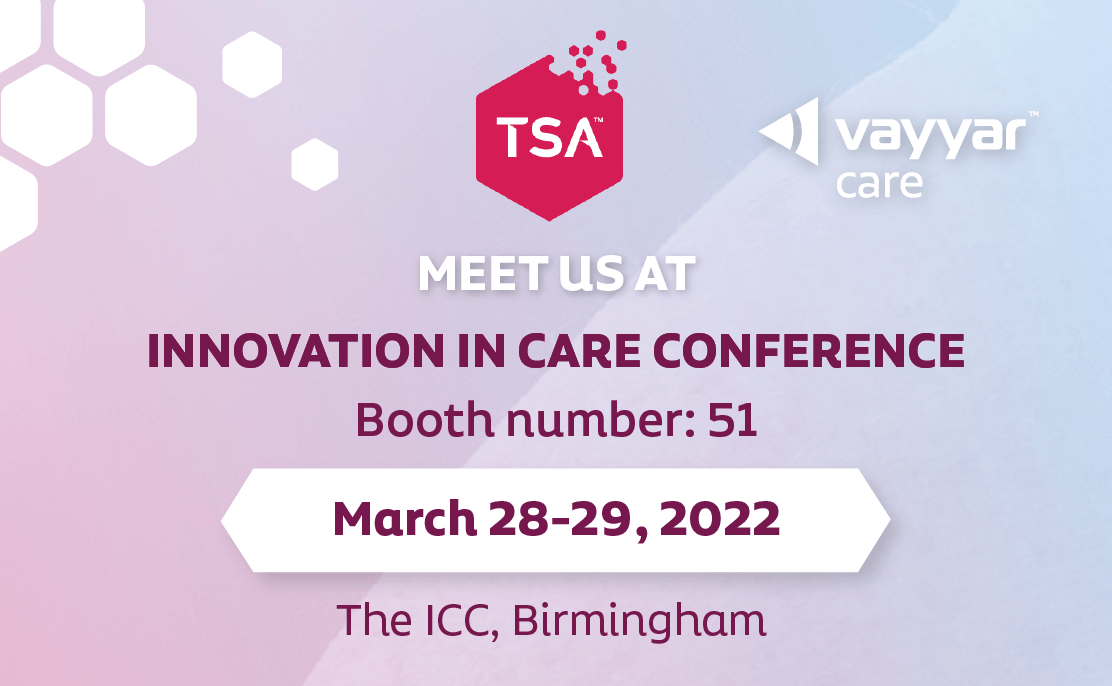 Time & Location
March 28th-29th, 2022
The ICC, Birmingham, UK
About the Event
Since COVID-19, technology enabled care has transformed its services and accelerated innovation. New entrants to market, startups and innovators, as well as global players, have entered TEC from external industries. Quality standards in TEC products and services, driven by the urgency to keep service users safe as well as strengthen business continuity plans, have now become part of core and operational business.
The focus of this year's ITEC programme is around proactive and preventative care under the Personalisation agenda, impacting health, housing and social care. Delegates will explore shared challenges, regional and national best practice, and some of the powerful tools and systems needed to achieve a cross-sector approach to TEC provision for better outcomes for people within their communities.