< Back
Innovation in Care Conference
March 2nd, 2022 - Birmingham, UK
Intelligence + Insight
Vayyar Care is delighted to participate in the Innovation in Care Conference hosted by LangBuisson, as thought leaders from across the care sector convene to strategize the future of data-driven wellbeing.
Don't miss the panel on Innovation & Care Tech in the Care Home of the Future, where our UK Sales Director Stuart Barclay will explain how 4D imaging provides instant fall detection and rich, real-time behavioural data that unlocks four distinct dimensions of fall prevention.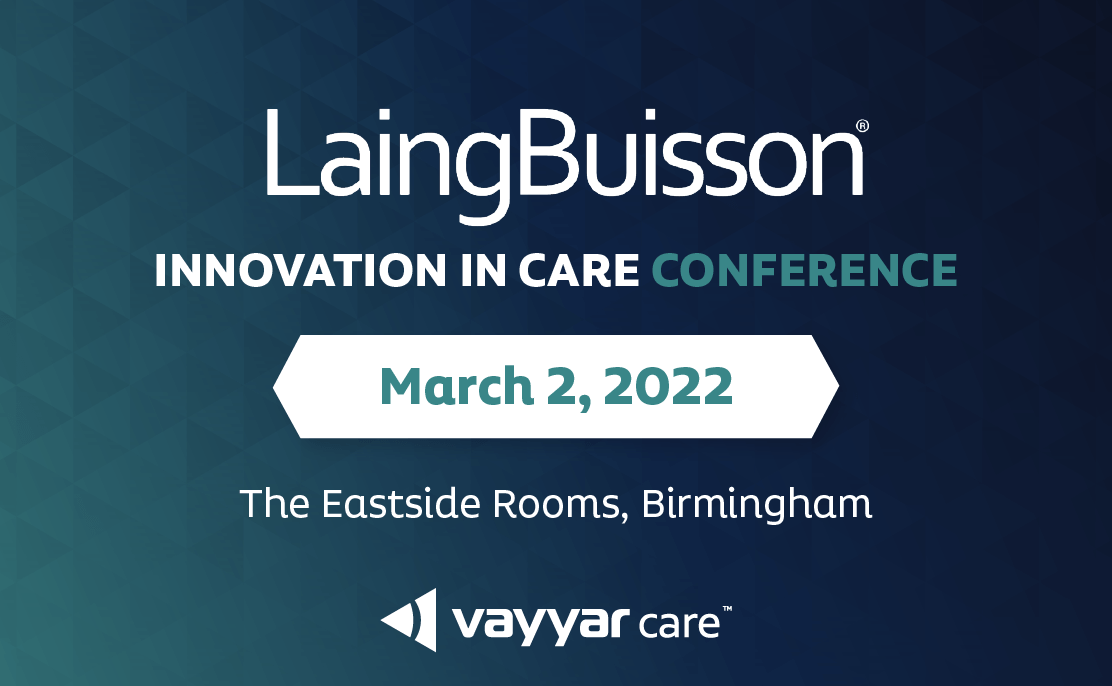 Time & Location
March 2nd, 2022
The Eastside Rooms, Woodcock St, Birmingham B7 4BL
About the Event
The Innovation in Care Conference sees industry leaders providing insight into the possibilities of care provision, the wide range of solutions that innovation brings and the exciting developments now available for service users. The pace of innovation post-COVID is rapidly developing, and this conference offers a unique opportunity to discover the latest advancements in social care and how they will assist in futureproofing the sector.