< Back
HIMSS 22
March 15th-18th, 2022 - Orlando, FL
The most influential week in healthcare
Vayyar Care is honored to participate in HIMMS22, where healthcare leaders will discuss innovative approaches and technologies that can enhance health and wellness for all.
Make sure you catch Director of Business Development Marc McGrann's session on the 4 Dimensions of Fall Management Technology: detection, prediction, intervention and integration.
Make your way to booth 5076 on Tuesday, March 15 at 4:15pm.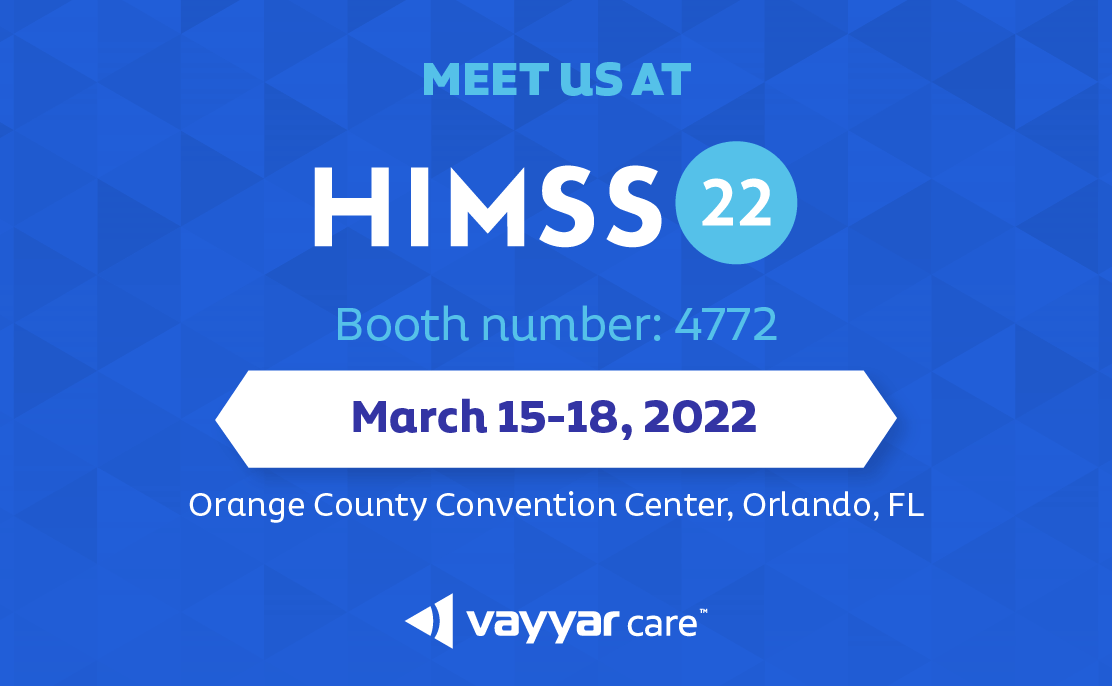 Time & Location
March 15th-18th, 2022
Orange County Convention Center (OCCC), Orlando, FL
About the Event
The HIMSS Global Health Conference & Exhibition is the can't-miss healthcare event of the year, where professionals throughout the global health ecosystem connect for the education, innovation and collaboration they need to reimagine health and wellness for everyone, everywhere. HIMSS members and healthcare professionals—from CIOs and senior executives to providers and payers to IT consultants and entrepreneurs—attend this influential conference and trade show year after year to get the information and solutions they require.