< Back
Dementia, Care & Nursing Home Expo
15-16 September, 2021 - National Exhibition Centre, Birmingham, UK
The Vayyar Home team is pleased to be exhibiting at the UK's premier event for the dementia, care and nursing home sector.
Stuart Barclay, our UK sales director, will showcase our unique touchless elderly care solution that provides both real-time fall detection and rich data that supports monitored wellbeing.
As a standalone solution or via integration with an existing care platform, it enables communities to identify unreported "hidden" falls as well as instances of night-time wandering that can be early signs of dementia. It also supports notifications for imminent bed exits, allowing caregivers to provide timely assistance and prevent falls.
Stuart will be available for meetings throughout the event. Book your slot with him now.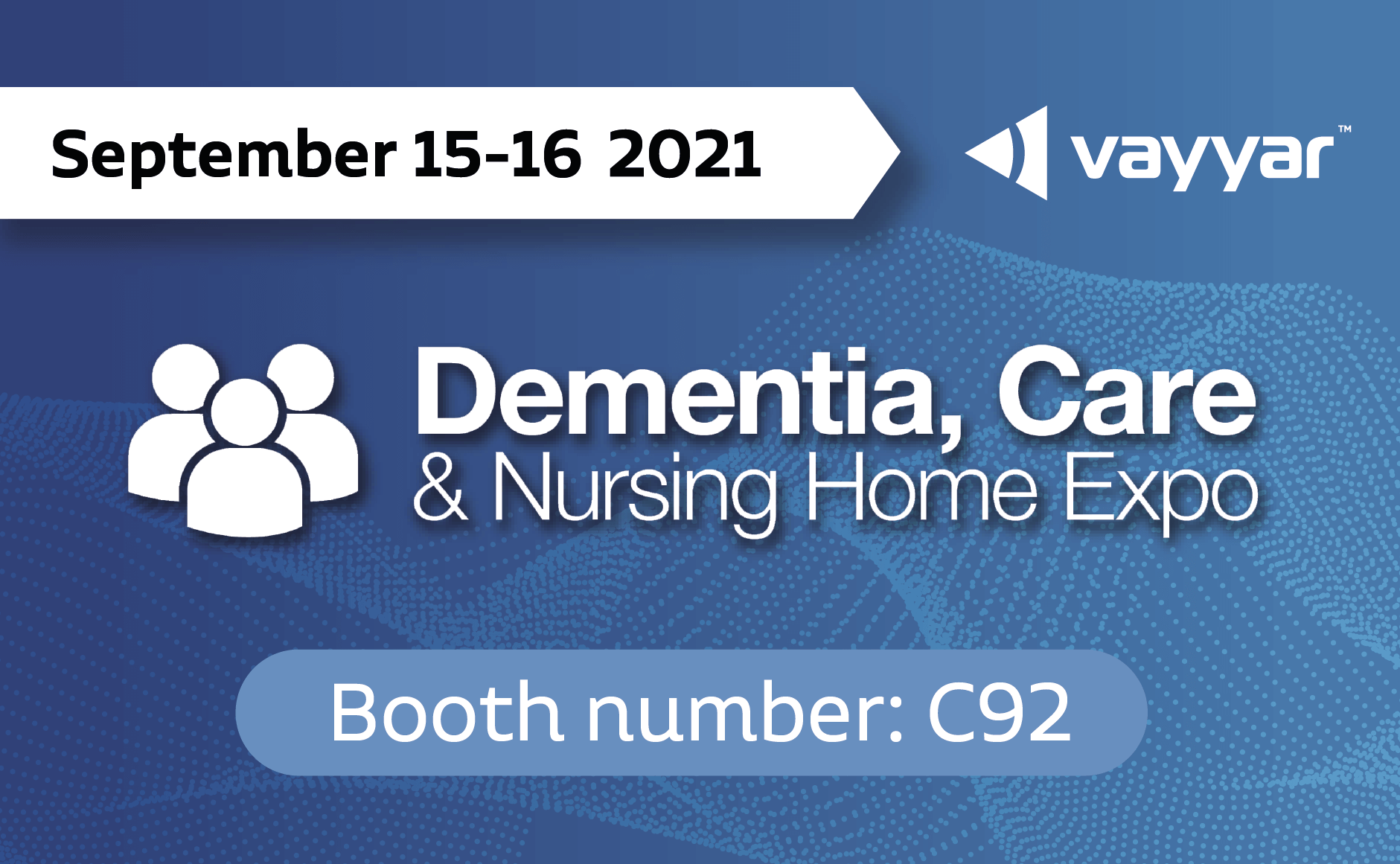 Time & Location
15-16 September, 2021
North Ave, Marston Green, Birmingham B40 1NT, United Kingdom
Booth C92
About the Event
The Dementia, Care & Nursing Home Expo is dedicated to inspiring business growth & sustainable social care. This event will help reinvent the social care industry by helping businesses to grow, become more time and cost efficient and most importantly, improve the level of care available. The show focuses on six key areas of social care: Dementia Care; Business Growth; Care Development; Training & Recruitment; Care Environment and Technology Enabled Care.
Show features including the CQC Inspector Hub, Activities Arena sponsored by NAPA and the Virtual Dementia Tour, provide an immersive, interactive experience for social care business owners and management teams. Hundreds of suppliers, speakers and like-minded professionals are also on hand to engage with visitors and share their visions and solutions for overcoming the challenges care home businesses are facing.
Business-defining content, interactive training, and exhibitor demonstrations from the leaders of social care, make this one of the most highly anticipated events of the year.