< Back
Connected Health Summit 2020 by Parks Associates
September 1-3 2020 - Event is held online - Virtual Event
Join Vayyar for Connected Health Summit 2020's Virtual Event!
Connected Health Summit provides insights on new business models, IoT technologies, consumer behaviors, and deployments relevant to consumer healthcare solutions. Be sure to request a meeting with our Director of Business Development in the US, Marc McGrann to hear the latest about Vayyar's connected health solution.
Vayyar Home: safer together.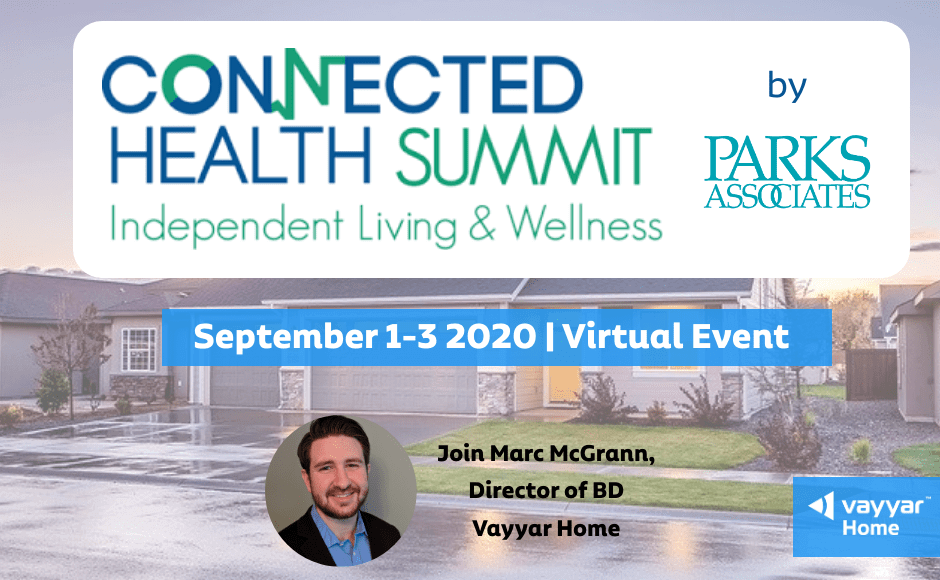 Time & Location
September 1-3 2020 - Event is held online
About the Event
Parks Associates has been studying the Digital Health Sector since 2006, analyzing the development of this market and the implication for multiple connected home industries. The virtual event's agenda reflects this long-term expertise, covering all aspects from back-end technology solutions and regulations to consumer-facing health devices and apps.