< Back
CMM Insight: Berkshire, Buckinghamshire & Oxfordshire Care Association Conference 2022
October 20th, 2022 - Wokingham, Berkshire, UK
Bringing the quality of a national conference to a regional stage
Vayyar Care will be at CMM Insight, a care conference focusing on the issues that matter most, emerging best practice, and the leading-edge technologies defining a rapidly shifting market.
Vayyar Care's Stuart Barclay will demonstrate how the world's most advanced radio frequency monitoring solution is transforming the sector, enabling a new paradigm of person-centred care. You'll see how the solution delivers instant fall detection and supports behavioural analytics to ensure enhanced protection for care users, while boosting staff efficiency.
Stuart will also lead a workshop entitled "Small data – big picture: behavioural tracking in care delivery". He'll explore how even slight changes in care users' routines can indicate serious issues and heightened fall risk, and how care providers can leverage TEC and connected care platforms, gathering, analysing and acting on behavioural data to achieve optimal outcomes.
The session takes place at 12:15 PM.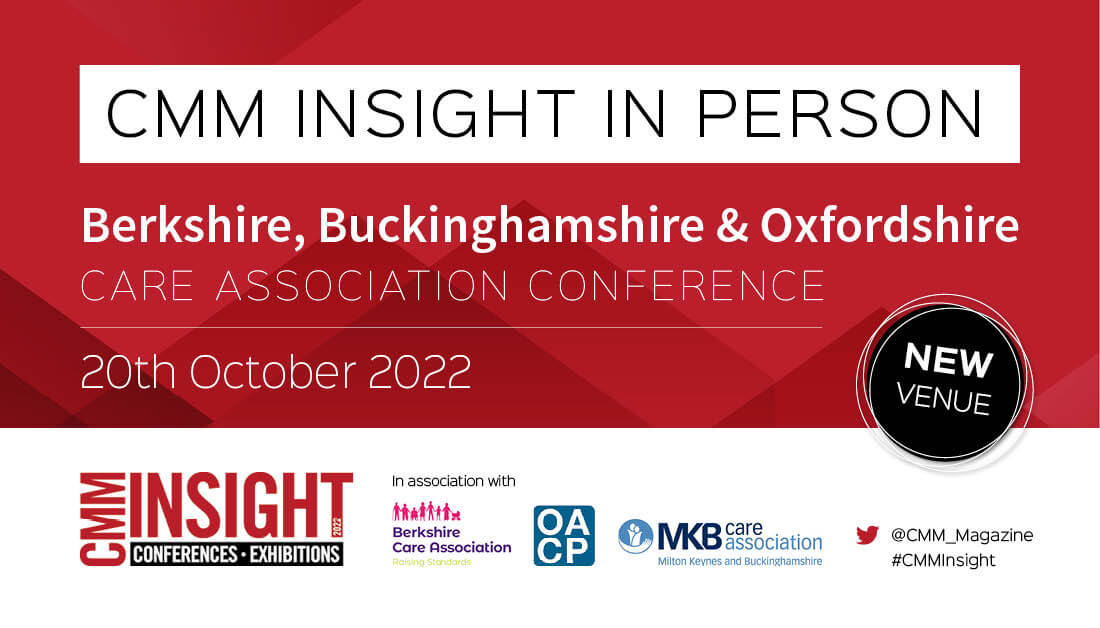 Time & Location
October 20th, 2022
October 20th 9:00 AM – 4:30 PM
The Doubletree by Hilton, St Anne's Manor, Wokingham, Berkshire
About the Event
CMM Insight focuses on the issues that matter most to providers in Berkshire, Buckinghamshire & Oxfordshire. Tackling current and future developments in care and support services, the conference offers a choice of interactive, practical workshops that delve into the most imperative issues in the care sector. Showcasing innovation and excellence, presentations are delivered by select industry leaders and sector representatives, offering expert insight into the local landscape.