< Back
China Aid 2021
June 9-11th, 2021 - Shanghai
AID 2021 – CARE FOR THE FUTURE
June 9-11, 2021 – Shanghai
Vayyar is pleased to participate in AID 2021, the premier event in the Chinese elderly care industry calendar.
Jie Rong from the Vayyar Home Business Development unit will showcase our unique touchless fall detection and monitored wellbeing solution.
The rich data collected by our sensors allows elderly care operators and their solution providers to leverage deep insights into residents' activity, enabling them to build personalized fall prevention and wellness plans.
Jie is available for meetings throughout the event and will be delighted to explain the capabilities and business benefits of the solution.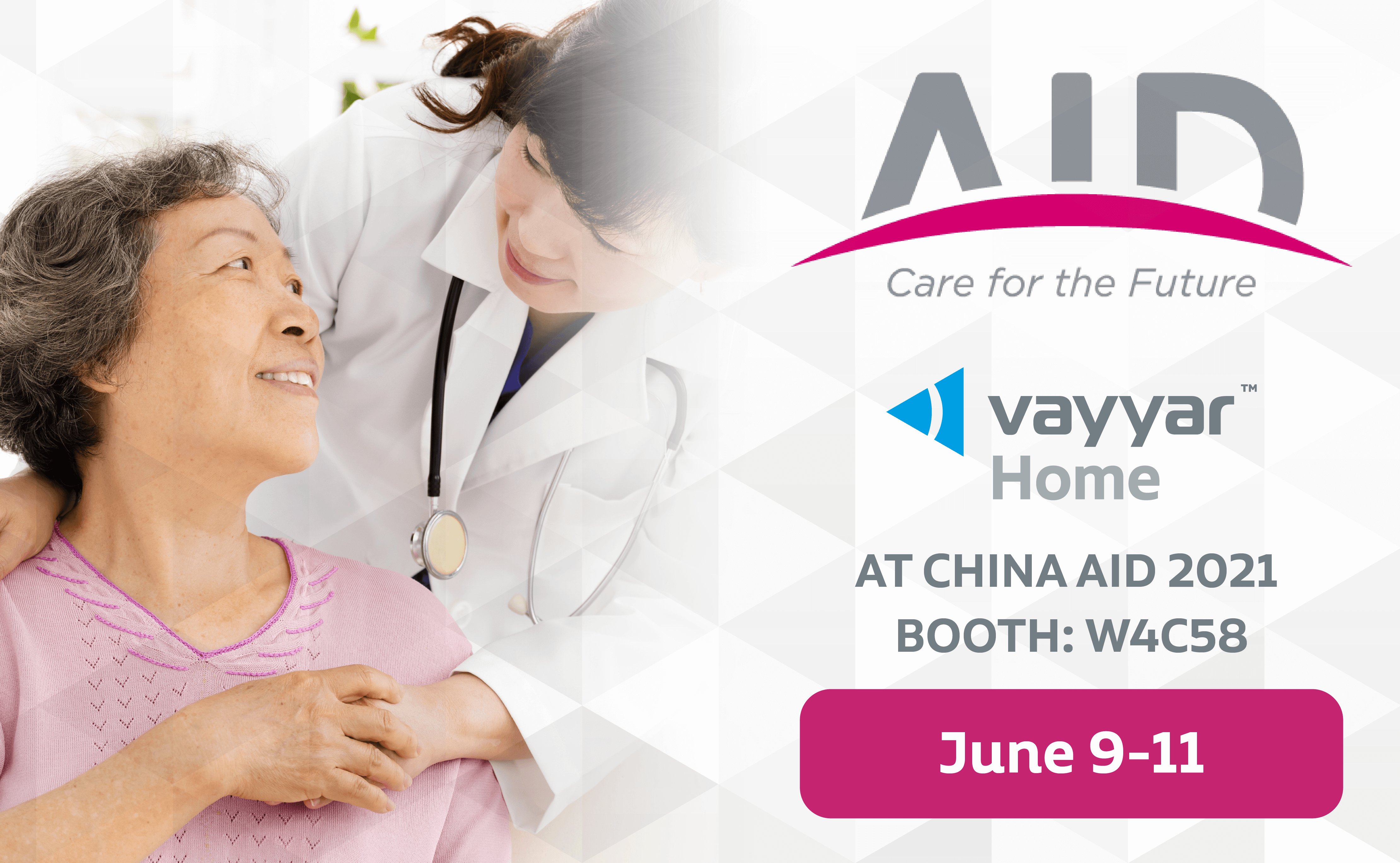 Time & Location
June 9-11th, 2021
Shanghai New International Expo Centre (Halls W3-5)
About the Event
AID is the leading exhibition for the fast-developing senior care market in China, its reputation now firmly established as the most authoritative industry trade show in the country.
AID is focused on six category areas, showcasing the latest service, product and technology offerings in Rehabilitation, Senior Care, Nursing Care, Assistive Devices, Age-friendly Housing and Healthcare Management. More than 370 exhibitors and over 45,000 professional visitors are expected to attend AID 2021 for keynote speeches, plenary sessions, informative seminars, and insight-driven workshops. Schedule time to meet with Vayyar by clicking the button below.