< Back
CEATEC 2020 ONLINE
October 20-23 2020 - Event is held online - Virtual Event
Join Vayyar at CEATEC 2020 ONLINE!
We will be showcasing our elderly care, automotive, smart home, retail and smart office technologies in-person at one of Asia's biggest technology conferences!
We're proud to share how our 4D imaging sensors detect and monitor objects and people in real time without the use of cameras or optics.
Our affordable sensors provide rich data in senior care and fall detection, retail stores, smart office applications, and transportation.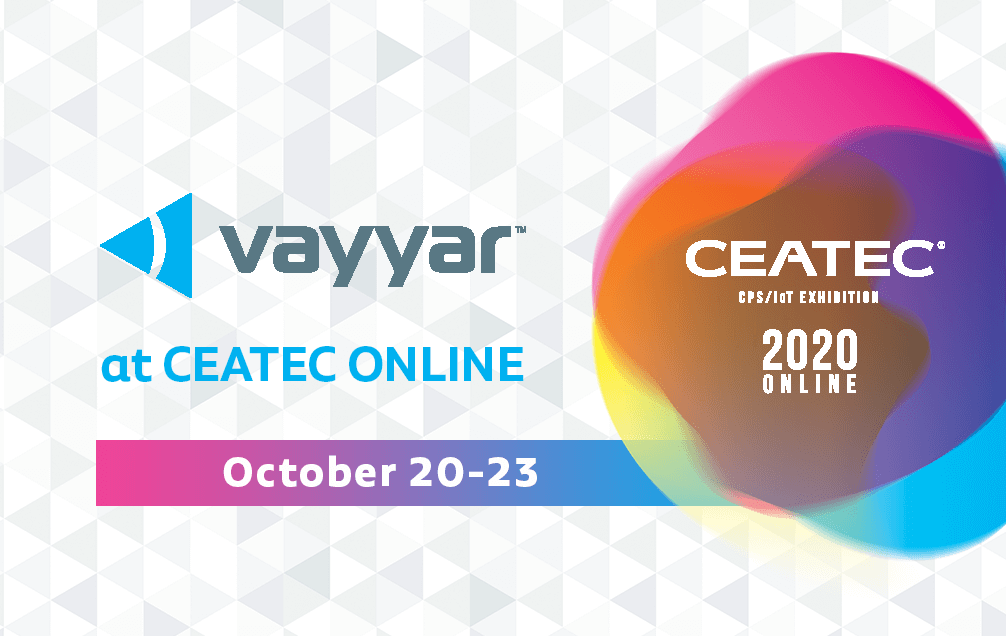 Time & Location
October 20-23 2020 - Event is held online
About the Event
CEATEC 20202 ONLINE aims to realize Society 5.0, companies working on change by utilizing innovative technologies or exhibitors providing innovative technologies are increasing each year.