< Back
ACCPA National Conference
October 12-14, 2022 - Adelaide, Australia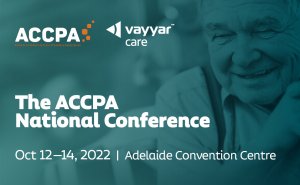 The National Conference is the place to meet and challenge the way we conduct and improve business as well as make new connections and reconnect with industry colleagues, meet with suppliers, industry advisors and key policy and decision-makers.
Designed to empower the care industry to actively embrace opportunities for change, the ACCPA conference plays a key role in realising enhanced wellbeing for older Australians through a high-performing, trusted and sustainable aged care sector.
The Aged & Community Care Providers Association (ACCPA) is the national Industry Association for aged care providers offering retirement living, seniors housing, residential care, home care, community care and related services.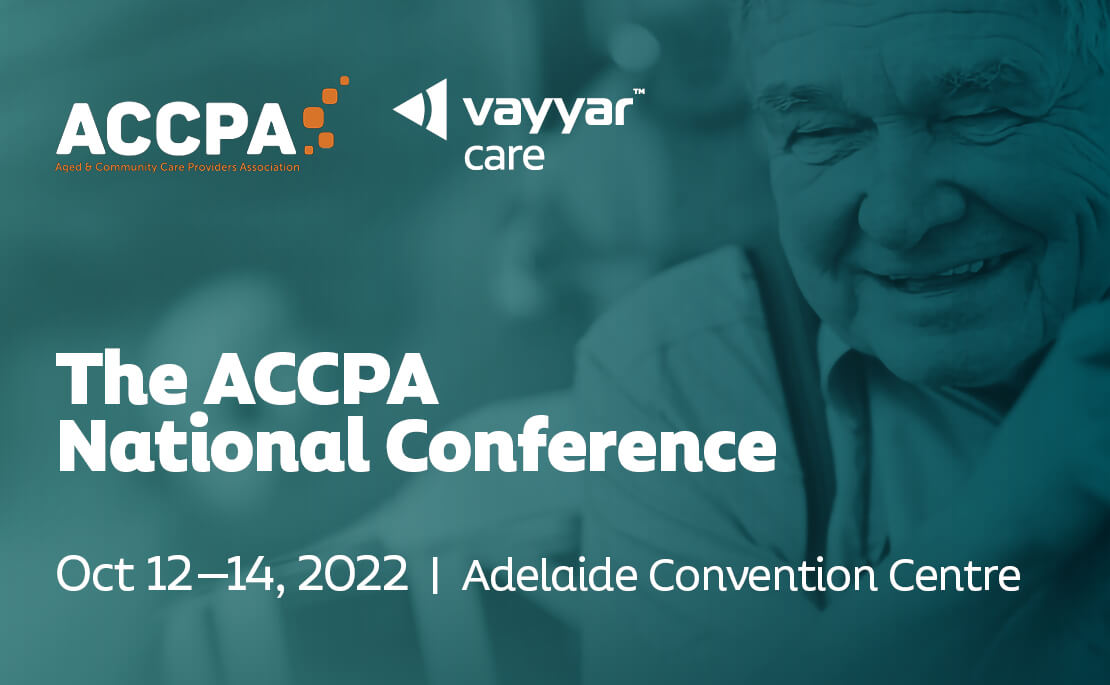 Time & Location
October 12-14, 2022
Adelaide Convention Centre, North Terrace, Adelaide SA 5000, Australia
About the Event
Vayyar Care will be at the ACCPA National Conference, Australia's largest age services event, where leading thinkers, visionaries, experts and providers meet to challenge their assumptions, share best practices and open their horizons to new ideas and innovative solutions.
We'll demonstrate how our 4D imaging radar sensors deliver automatic fall detection, imminent bed exit alerts, and behavioural analytics that unlock person-centred, predictive care, enhanced safety and resident outcomes, and more efficient operations.