< Back
2021 Argentum Senior Living Executive Conference & Expo
14-15 September 2021 - Phoenix, AZ
The Vayyar Home team is proud to participate in the 2021 Argentum Senior Living Executive Conference & Expo.
Marc McGrann and David Hamel will demonstrate the capabilities of our cutting-edge touchless elderly care solution that provides both real-time fall detection and rich data that supports monitored wellbeing. They'll also be presenting live on the Technology Newsmakers Stage at 13:30 on Tuesday 14.
Via easy integration with an existing platform, Vayyar Home detects all falls – even unreported "hidden" falls – confirms room presence to indicate nocturnal roaming, and supports respiration monitoring to identify patterns that may indicate health issues. It also provides alerts on imminent bed exits, allowing caregivers to provide timely, preventative assistance.
Marc and David will be available for meetings throughout the event. Book your slot now.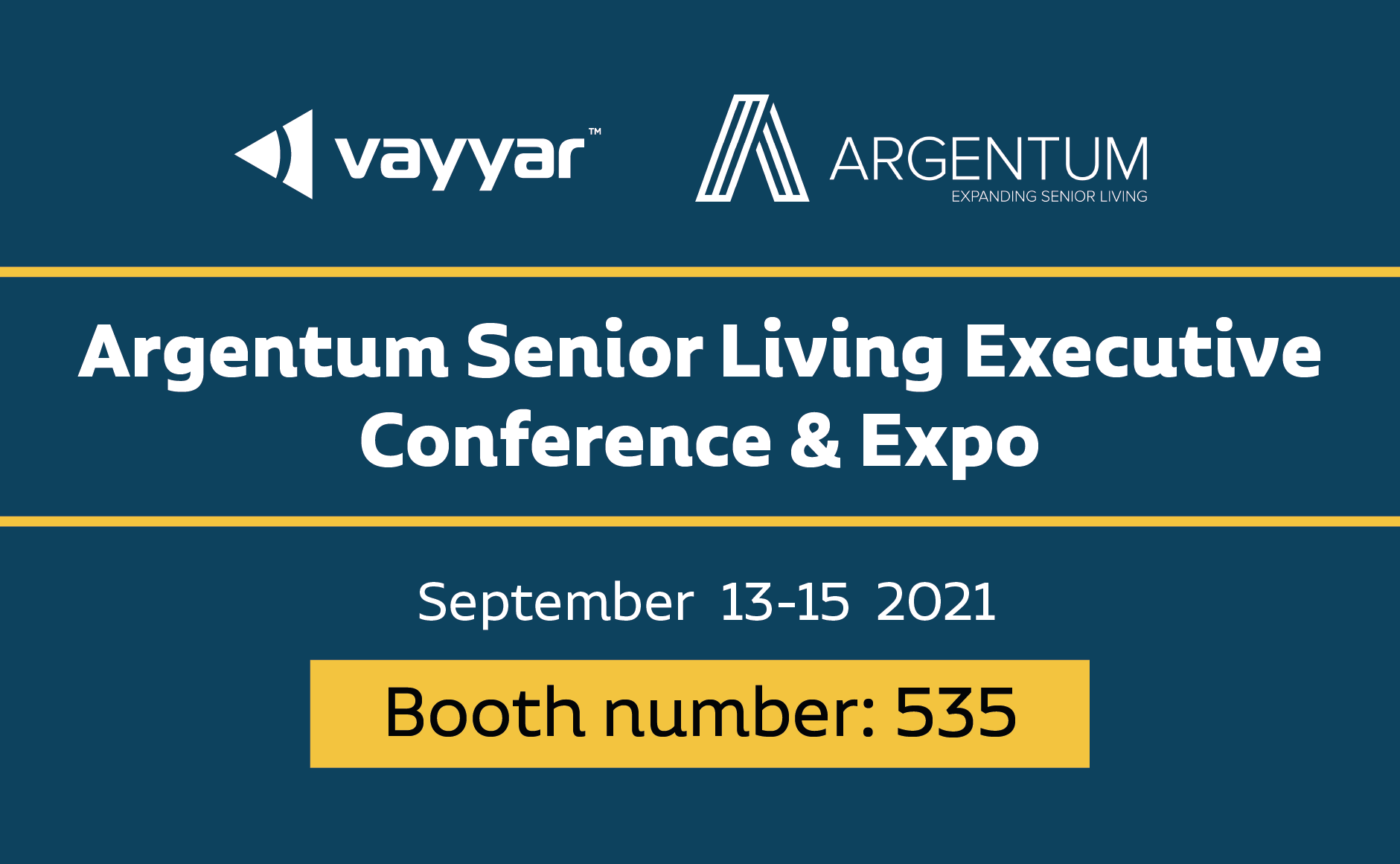 Time & Location
14-15 September 2021
Phoenix Convention Center
100 N 3rd St
Phoenix, AZ 85004 United States