Posted by Vayyar
June 15, 2022
Vayyar Appoints Tomo Taguchi to Lead Tokyo Office and Drive Growth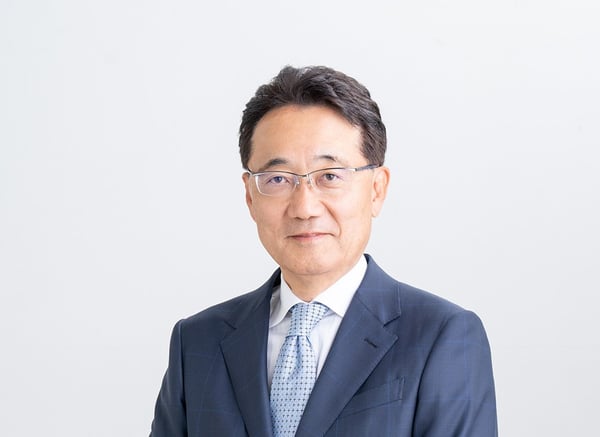 Bringing vast experience in the semiconductor industry and the Japanese market, Tomo Taguchi will spearhead the company's growth in key automotive and senior care markets.
Vayyar, the global leader in 4D imaging radar, appoints renowned executive and expert on automotive and industrial semiconductors to head the company's Japan office
Taguchi will drive Vayyar's automotive strategy in Japan, expanding engagements with OEMs and Tier 1 suppliers on the deployment of Vayyar's in-cabin, ADAS and ARAS (motorcycle) safety platforms
Additionally, he will drive integration of Vayyar Care with leading elderly care technology providers, enabling automatic fall detection and advanced activity analytics
To view the announcement in Japanese, click here.
Tokyo, Japan and Tel Aviv, Israel – June 15, 2022 – Vayyar Imaging, the global leader in 4D imaging radar, congratulates Tomo Taguchi, the former president of Texas Instruments Japan, on joining Vayyar to head up the company's new entity, Vayyar Imaging Japan LLC.
The Tokyo office, which opened in February this year, focuses on business development, system application sales and marketing, bringing Vayyar's compact and affordable hardware-software platforms to the key Japanese market.
With decades of experience in the semiconductor industry and deep knowledge of the Japanese technology sector, Taguchi's focus will be on accelerating the company's engagements with leading automotive OEMs and Tier 1 suppliers, while progressing its expansion in the senior care space, as well as other verticals in future.
Vayyar's automotive technology is at the core of lifesaving In-Cabin Monitoring Systems (ICMS) that avert hot car tragedies. The data gathered also ensures all passengers are wearing seat belts and that airbags deploy with the correct force, based on size, position and posture, preventing impact injuries, all with a single-chip, single sensor architecture, enhancing safety while reducing costs.
The company also mass produces Advanced Driver/Rider Assistance Systems that deliver split-second sensing to protect motorists, passengers and Vulnerable Road Users in all conditions and scenarios.
Taguchi will lead Vayyar's automotive strategy in Japan, progressing existing relationships within the industry to deploy the platforms on a commercial level.
"Vayyar is ideally positioned to transform the Japanese market with cutting-edge radar-on-chip technology and I am pleased and proud to become part of the company's exciting story," said Tomo Taguchi. "The mission of protecting lives, whether on the road, in elderly care communities, in private homes or in the workplace, is close to my heart, and I look forward to collaborating closely with leading enterprises on creating a safer world for all."
Taguchi will also oversee the Japanese expansion of Vayyar Care, the award-winning platform that safeguards elderly people with data-driven behavioral analytics. A virtual caregiver in every room, it identifies reduced mobility, mental health issues and potential medical conditions, while delivering real-time, touchless fall detection. Taguchi's team will integrate the solution with leading nurse call and watch systems, allowing care providers to protect the country's large senior demographic more effectively and efficiently, while respecting their privacy, dignity and independence.
"Vayyar is delighted and deeply honored to welcome Taguchi-san to the organization, as Head of Vayyar Japan," said Raviv Melamed, Co-founder and CEO of Vayyar Imaging. "A hugely respected authority on sensor technology and its applications across multiple industries, he brings deep knowledge of the Japanese and wider APAC markets and will be an invaluable asset to us in achieving our ambitious growth targets in the region over the years ahead."
Taguchi's appointment comes during a period of rapid global expansion for Vayyar. Over the past year, the company has opened new hubs in five geographies outside its home country of Israel, with Japan seen as a key territory in Vayyar's long-term strategy.
Career History of Tomo Taguchi
2002 General Manager, Imaging Division, Texas Instruments Japan
2006 General Manager, Analog Business, Texas Instruments Japan
2009 General Manager, Sales and Applications, Texas Instruments Japan
2013 President, Texas Instruments Japan and General Manager, Sales
2019 Advisor, TDK
2022 Head of Japan, Vayyar Imaging Japan
Ends
About Vayyar Imaging
Vayyar, the global leader in 4D imaging radar, supplies the world's most advanced radar-on-chip platforms to gather life's essential data, providing solutions for senior care, automotive, security, smart home, robotics, and more, while maintaining privacy at all times. Vayyar's mission is to deliver the next generation of sensing technology that is miniature, affordable, and versatile enough to impact everyone's lives, enabling a safer world.
The Post URL was successfully copied to your clipboard