Smart airbags:


cushioning the impact
Airbags have saved hundreds of thousands of lives but have also been responsible for countless injuries ranging from fractures to burns and severe cervical spine traumas.

To deploy safely and effectively, smart airbags need to adjust the level and force of inflation based on position and size. It all comes down to better occupant data.

Leverage rich occupant data to earn maximum points in Euro NCAP's Automatic Airbag Disabling category.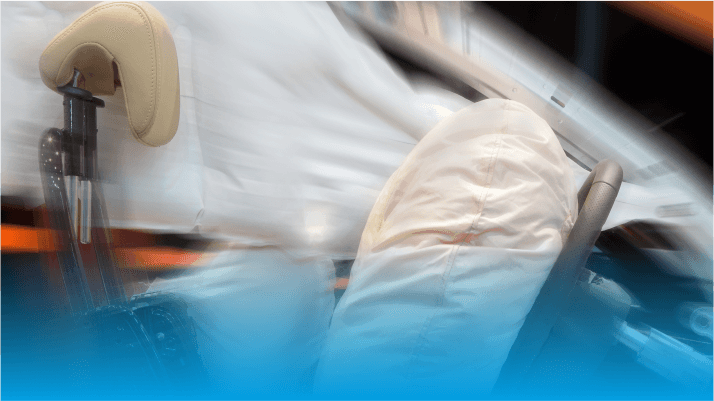 Rich data.


High-resolution sensing
Vayyar's 4D imaging radar hardware-software platform gathers rich point cloud data, supporting unique multifunctionality on a single-chip platform. OEMs and Tier 1s can seamlessly develop and deploy numerous in-cabin monitoring applications, including smart airbag systems, with just one sensor:

Complies with updated FMVSS 208 for Airbag Suppression & Low-risk Deployment

Complete classification of up to eight occupants

Detects all dimensions and seating positions
High resolution
Comprehensive in/out-of-position detection
Affordable
Similar price point to 2D radar
Wide FoV
Covers up to eight occupants across three rows